ONLY IN CINEMAS!
Teenage Mutant Ninja Turtles – Stink-o-vision
🍕 EXCLUSIVE SCRATCH AND SNIFF SCREENINGS 🍕
SYNOPSIS
Immerse yourself in the sewers of New York City with an interactive and scent-sational viewing experience. Based on the wildly successful comic book series by Kevin Eastman and Peter Laird, this special edition release follows the Turtles on their origin adventure, accompanied with a menu of dank and delicious bespoke scents from Scented Storytelling to enhance the film's stinkiest moments.
Simply scratch the corresponding number on your scent card when the icon flashes on screen and join Raphael, Leonardo, Michelangelo, and Donatello as they fight to become the city's greatest mutant crimefighters and take down the nefarious Shredder. Get ready for an unforgettably stinky adventure!
SHARE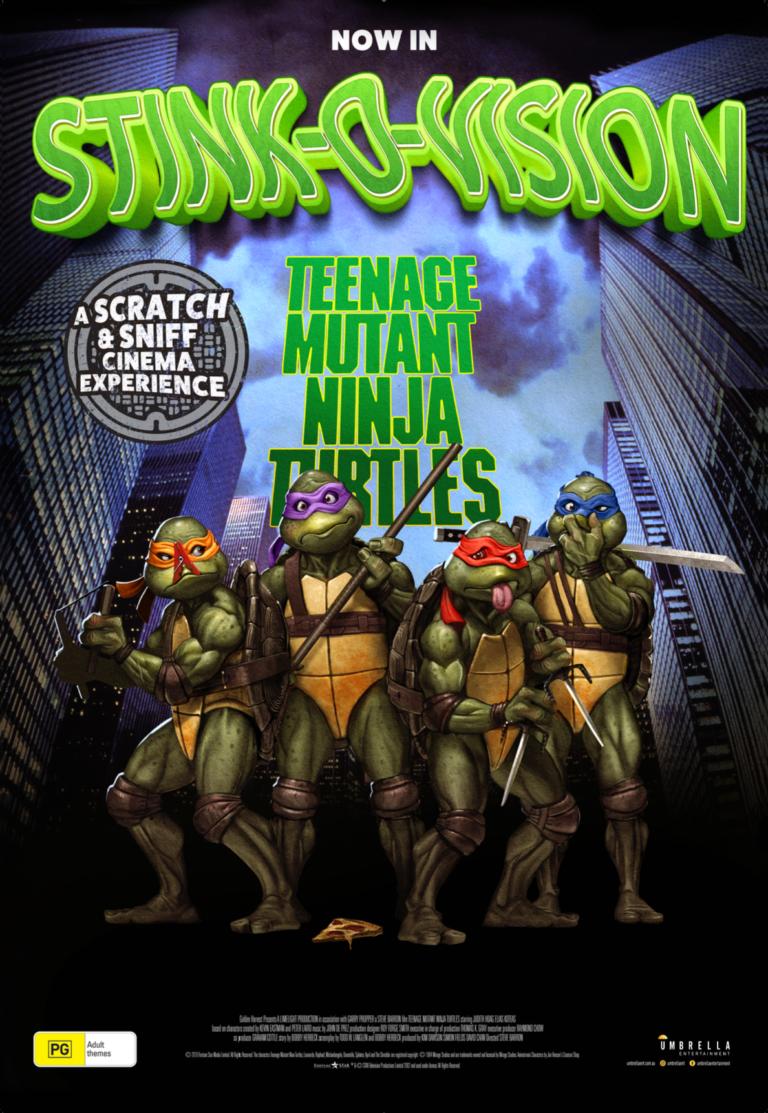 YEAR OF PRODUCTION
1990
CAST
Judit Hoag
Elias Koteas
Josh Pais
DIRECTOR
Steve Barron
PRODUCER
David Chan, Kim Dawson, Simon Fields