Back to News
Announcements
Umbrella launches production arm Sanctuary Pictures in partnership with Julie Ryan and Cyan Films
01 March 2023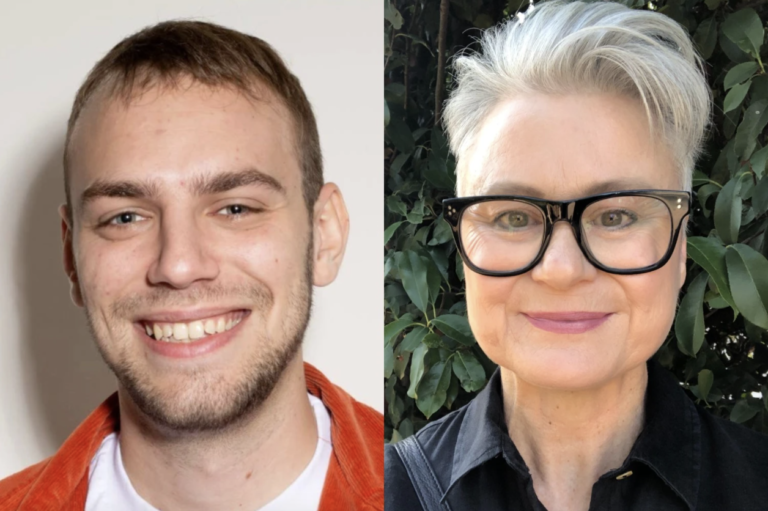 Distributor Umbrella Entertainment is expanding into production via a partnership with Julie Ryan, director of Cyan Films. To be known as Sanctuary Pictures and spearheaded Ryan and Umbrella general manager Ari Harrison, the new arm of the company will have a focus on developing original genre titles.
The move sees the prolific Ryan, known for producing a diverse range of films such as Hotel Mumbai, H is for Happiness, 100 Bloody Acres, Red Dog, Ten Canoes and The Tracker, head back into producing after two years working at the South Australian Film Corporation. It builds upon a longstanding relationship with Umbrella across her career.
Harrison, EP and co-producer for recent and upcoming local titles such as Talk to Me, The Survival of Kindness, Speedaway, The Moogai and Time Addicts, is excited to expand Umbrella's stable of operations.
"Julie is one of Australia's most innovative producers, and I look forward to establishing the creative vision of Sanctuary Pictures together with her," he says.
Ryan's first day is today, and she will be on the ground at the Australian International Documentary Conference next week. With Umbrella distributing Speedway, a feature-length crime documentary made in South Australia recently, she is keen to see what other docs might be out there.
The producer tells IF she is looking forward to growing the slate with original genre projects from both new and experienced talent.
"I think that South Australia has been leading the way in supporting genre films over the past year or so, for example films like Talk To Me, Run Rabbit Run, and the Film Lab psychological thriller film Monolith which is about to premiere at SXSW. All of these films are either thrillers or horrors and we believe there is a strong audience for these films both in Australia and internationally."
While Ryan's 25 years of experience has been in feature films, that will be the focus of Sanctuary Pictures initially. However, the team are open to branching out into premium series into the future. For features, the company's relationship with Umbrella is a clear advantage.
"We can attach Umbrella for ANZ distribution and can therefore fast track the financing phase," Ryan says.
Original Article posted on Inside Film